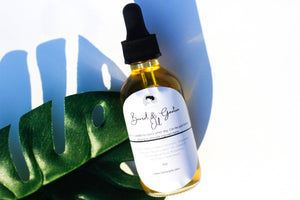 A handmade blend of organic oils and herbs infused together. To create a softening oil to massage in your beard or goatee for some added moisture. Can be used as a pre-shave oil before trimming. 


Ingredients: Organic Jojoba, Organic Avocado, Grapeseed, Jamaican Black Castor Oil, Vitamin E, Marshmallow Root, Rosemary, Tea Tree and Cedarwood.
2oz
*Do not use this oil if your allergic to any ingredients mentioned above.